With Over 17 Years of Experience in Siding, Roofing, Windows and Awnings We Provide Brooklyn With High Quality Workmanship at Affordable Prices
Siding, Roofing, Windows and Awnings Services in Brooklyn NY
About Side By Side Home Remodeling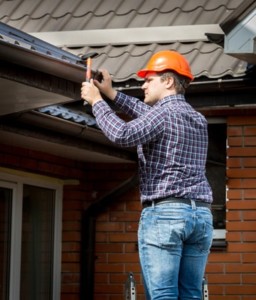 Throughout our history, our main goal has remained the same; to deliver quality, value and, most of all, service. This commitment means we work harder and smarter than our competition. We are at the forefront of the home improvement industry and offer our customers the latest services, technology and information available. Give us a call today and let us show you the Side By Side Home Improvement difference.
Our aim is—and always has been—to help homeowners achieve professional-looking results from their home improvement projects. At Side by Side Home Improvement, we tackle everything from Roofs, and Doors to managing new construction and major additions to older houses.
Side by Side Home Improvement is presently in its 17th year of business and we believe there is no substitute for great work at a good price.
Why is it important?
Undoubtedly, your roof is the most important part of your home. After all, it is the roof which provides you the shelter. No matter whether you already have a home or building a new one, you need to make sure that the roof is indeed very strong. If you are building a new house, you need to ensure that your sweet home is getting best possible roof. In case, you are already residing in your own home, you need inspect the condition of your roof by professional in every few years and make sure that it is in proper state. If you find that the roofing needs to be repaired then you should go for that immediately.
Why Choose Us?
We, at Side by Side Home Improvement, make sure every house gets the roof it deserves. Our qualified and experienced professionals help in offering the best possible roof to every home. We employ skillful employees and take the advantages of modern equipment. Both of our professionals and latest equipment help us to accomplish every task we undertake well within time. We have a fantastic track record and a never-ending list of happy and satisfied customers. No matter you are building a new home or want to repair the roof of your old house, just give us a call. We will take care of the rest.
New siding can be a great way to revitalize any home with a new look that will impress both guests and prospective buyers. Siding that improves a home's curb appeal can increase property values and make homes easier to sell. Most importantly, homeowners who refurbish or replace their siding can look forward to decades of enjoyment from a beautiful home.
Homeowners often get new siding to enhance their home's cosmetic appearance. The wide variety of siding materials available today, such as vinyl, wood, fiber, stucco, and others, offer exceptional flexibility to enable homeowners to enjoy the home of their dreams.
The benefits of new siding go well beyond cosmetics. Energy-efficient siding can help to reduce heating and cooling bills while helping homeowners enjoy a more constant indoor temperature throughout the year. Since outdoor appearance is one of the most important sales factors in the real estate market, new siding can be a great way to both increase a home's value and make a property easier to sell.
At Side by Side Home Improvement we help homeowners in New York optimize their home's look both inside and out. We can help you identify and install new siding that can lead to improvements, including energy savings, cosmetic enhancements, and the realization of long-term value. Contact Side by Side Home Improvement today to learn how your home can get a new look.
If you are planning to modernize your home exterior appearance or simply want to partition an indoor space with an eye-catching look, you are in the right place.
Bi-Folding Doors feature multiple leafs and they provide a better view compared to French doors. Actually, bi-folding doors can replace a whole wall and the fact that they are glass means that you have an unprecedented view. Folding doors also allow you to open up your home completely leaving no barrier between the inside and the outside.
French doors simply comprise of two doors that open in or out and are mostly suited for older properties. They come in great varieties of frames and glass styles meaning they are easily adaptable to work with any home features. They can have small windowpanes included to reflect different styles like the Edwardian, Georgian, and Victorian or whatever you desire. French doors can be installed in bay windows or have windows installed next to them. These meet the maximum security required so you get a magnificent home appearance and high security for your home.
The materials you choose for your doors, which could be aluminum, wood or timber will determine the cost. The quality of the material is very important because it will have an impact on the appearance, maintenance as well as longevity. Regardless of the material you choose, side by side home improvement will provide you with the doors of your choice and install them for you exactly the way you want them.
Quality windows offer energy savings and lots of comfort enhancing benefits. If you are a homeowner, and you are considering having new windows installed, you have come to the right place. Replacement windows from Side by Side Home Improvement will not only make your home more comfortable, but also more energy efficient by basically keeping the heated air inside the house, and the cold air out. Side by Side Home Improvement replacement windows will also make your home much quieter by reducing the noises from outside. In addition, replacing windows will add to your home's curb appeal and increase its' market value.
Whether you need replacement windows or window installation services, we'll provide you with unmatched, top of the line products, along with expert installation. We work with the top of the line brands/products from the industry's top leading manufacturers; this ensures that your house gets finished products which look absolutely stunning and lasts for many years to come. We specialize in total client satisfaction and quality service, even long after the project has been completed.
Give us a call today for quality services and products which you deserve.
Side By Side Home Remodeling offers a wide range of services and expert advice. Here are just a few of the many services we offer.
In addition, we can customize any project to meet your specifications. We will get the job done right the first time and will work hard to make sure you are completely satisfied. Call us today and let us show you the Side By Side Home Remodeling difference.
Cedar Shakes

Insulated Windows

Fascia

Doors

Vinyl Siding
Shutters

Trim

Roofing

Siding

Windows, Gutters & Downspouts
Awnings

Storm Doors

Soffit

Roofs

Gutters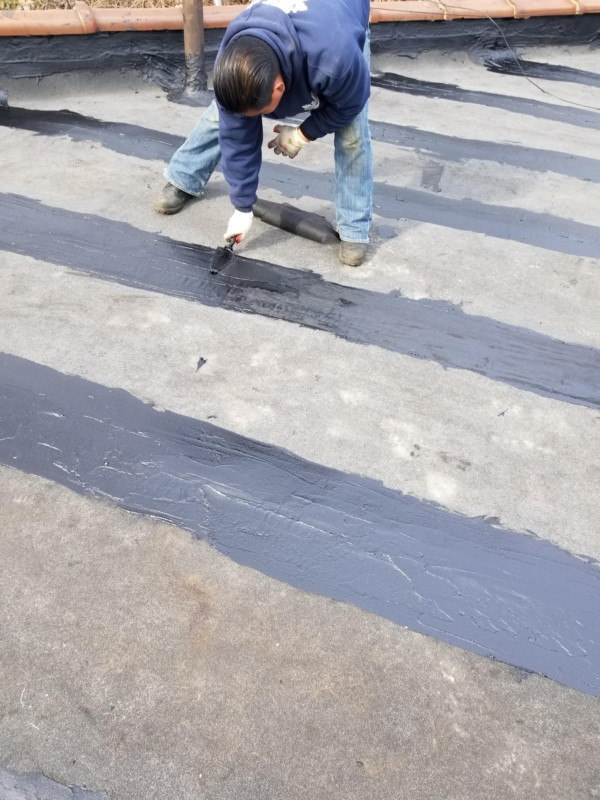 A Trusted Brooklyn Home Contractor Since 2004
Proudly serving New York City & the Five Boroughs with great quality work & client satisfaction.
About Side by Side Home Improvement
Our aim is—and always has been—to help homeowners achieve professional-looking results from their home improvement projects.
Over 9000 clients! Let's hear what they say
We love our clients and are fully dedicated to keeping their trust by offering the One on One personal attention their need!
The roof on my house was installed more than 20 years ago by a family friends home improvement corp.. It's also been maintained by them over the years. On their last inspection, I was told I'd be needing a new roof within the next year. I decided I needed a second opinion. I asked a professional cement contractor friend of mine if he could recommend someone who could do the job right and at a good price. He told me to call Vinny at Side by Side Home Improvement Corp. I'm very glad I did. Not only did Vinny and his crew do a great job, they did a better & even more thorough job than my supposed "family friend", with a warranty for more than twice the number of years, including all cleanup and at a better price. As part of the deal, Vinny will even be coming back after 1 year to inspect the roof free of charge. As for personality, you couldn't ask for a nicer guy than Vinny.
Hurricane Sandy ripped the siding off the second story of our house and Vinny quickly secured it since a second storm was due before new siding could be obtained. As soon as the siding arrived he installed it (delay was due to gas shortage). He did a perfect job, charged a reasonable price, and did not leave any mess behind. In the past he has also repaired a leak in the roof, leveled the gutters, and repaired a hole the squirrel made under the eaves. Thanks Vinny!
Brooklyn Siding Contractor
Siding forms a large part of your home's exterior. It's the first thing your guests see when they look at your house and this is the main reason why you should keep your home's siding in good condition at all times. A house with a stellar, clean and appealing exterior is a gem in the neighborhood. Our certified and licensed experts provide repairs, maintenance, replacement, and installation services in Brooklyn.
We're a local Brooklyn siding Contractor Company with industrious technicians that are willing to tailor their tasks to meet your specific requirements. You'll get advice on the best siding materials that best suit your situation.
Longevity is as important as aesthetics of your home. Our technicians follow all the required standards in installation and repair tasks to ensure that the siding lasts for decades without showing any signs of weakness. As a Brooklyn siding Contractor we ensure that our installation provides for minimal maintenance and repair in the future.