NYC Gutter Repair
NYC Gutter Repair, Cleaning & Installations
Gutters by Siding NYC
Old and broken gutters can hamper with efficient drainage of rainwater from the roof of your home in New York. In times when it rains heavily and continuously for days, these broken gutters can cause accumulation of rainwater on your roof. This rainwater can start to leak through the roof to create serious problems for you. At Side By Side Home , we have gutter experts who can carry out gutter repair at your home. Gutter cleaning and gutter repair NYC are often neglected by homeowners leading to severe damage to their roofs over a period.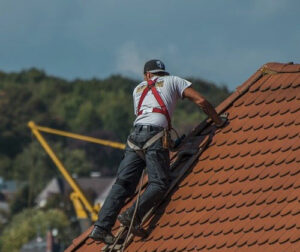 Get your gutters repaired quickly and efficiently
Most homeowners hardly ever go up to the roof of their homes to look at its condition. They react only when they spot moisture in the ceiling or walls of their home. We are the most popular and leading gutter repair and installer in New York City. Call us or fill up the form on our website and we will get back to you quickly. Our experts will examine the condition of gutters on your roof and tell you how they can be repaired quickly and efficiently. We provide a no clog guarantee to our customers which means they can have total peace of mind that their investment on gutters will be safeguarded for a long time to come.
New gutters that drive rainwater away in a seamless manner
At Side By Side Home, we are there to safeguard the financial interest of our clients. We do not recommend installation of a new gutter system unless we are sure that repair of the old gutter system will be expensive, and it will also not solve the problem of poor drainage completely. Our new gutter system is not only visually appealing but also manages drainage of rainwater from the roof of the customer in a very efficient manner. Clients appreciate our new gutter system as it enhances the décor of the home and also works nicely to ensure proper drainage of rainwater.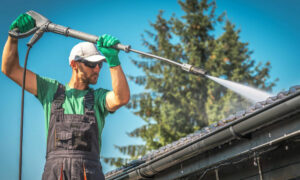 Special gutter system made of aluminum and fully customized
We are the leading gutter renovators in the whole of NYC. We create a new aluminum made gutter system that is totally customized according to the size and the drainage requirements of the roof of the client. We have an aluminum cutting machine that prepares a customized gutter system at the site of the client. It is a seamless one-piece gutter system that depends upon the length and sizes of the roof. This gutter system prevents any kind of leakage that is common in a multiple piece gutter system.
Quality installation that enhances the looks of your home
The gutter system manufactured by Side By Side Home at the premises of the client is of robust quality and seamless with no fasteners visible to the owner. These hidden fasteners give a seamless look to the gutter system. Our gutters remain secured to the fascia board, making sure that your gutters do not get blown away by either rainwater or strong winds.