Roof Repair Services in New York
Professional Roof Repair and Maintenance Services
The Most Trusted Name in Brooklyn, New York for Roof Repair!
Roof is the most important part of the structure of your house. It keeps your house protected from the elements as well as thieves and wild animals. You have come to the right place if you are in need of an experienced roofing contractor in Brooklyn and areas around New York. Side by Side Home believes in understanding each client and provide accurate assistance that would make us your first choice for your roofing.
Side by Side Home focuses on:
Safety
Quality
Responsibility
Professionalism
Client-satisfactory
Side by Side Home is the most loved and highly trusted name in the world of roofing in Brooklyn and its surrounding areas around New York.
Professional Roofing Contractor in NYC
There are many roofing contractors providing their services to clients in Brooklyn and areas around New York. However, not all of them are equally reasonable. Side by Side Home is a professional roofing company that is fully licensed and insured to carry out roofing work in the premises of its clients. As a homeowner, you cannot take the risk of hiring services of a relatively unknown or hobby roofer as it involves the safety and security of your home and loved ones. This is where the experience and skills of Side by Side Home comes into picture. There is no roofing contractor in Brooklyn and areas around New York with the knowledge and experience of the team at Side by Side Home.
Guaranteed Roof Repair in New York
It is our endeavor at Side by Side Home to help our clients save money on any roofing exercise that they intend to carry out. In fact, we start with the inspection of the roof to evaluate whether it can be repaired to save the cost of new installations. We recommend roof replacement only when the condition of the roof is fragile and unrepairable or would cost relatively higher. Throughout our short yet remarkable journey, we have accumulated a niche for ourselves over all of New York and it's neighboring areas as a trustable and professional roofing contractor that finds the best reasonable interest for their clients and puts their satisfactory over all.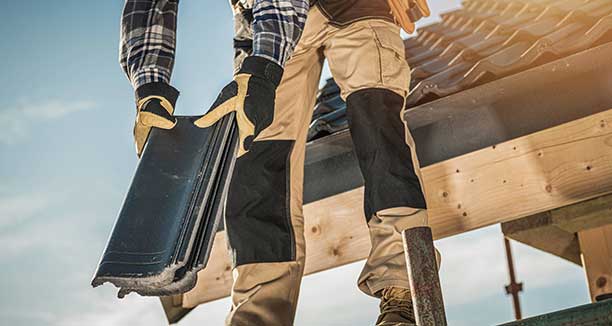 Experts in All Types of Residential and Commercial Roofs
Side by Side Home has always been well-known and highly recommended by their clients, for their residential as well as commercial services. Enormous efforts and the entitlement to customer satisfactory has resulted in Side by Side Home's rapid growth in being the most recommended roofing contractor in Brooklyn and areas around New York. Side by Side Home has built their team over the years who are highly skilled and has experience in all types of roofs, whether they are shingle roofs, flat roofs, or complicated commercial roofs. Regardless of the type of roofing you own or want installed, our team utilizes their credibility and years of experience to make sure that you get the best materials in the market while also making the best deal out of your investments.
No roofing work is big or small for us. To get an idea of the kind of money involved with a roofing job, ask for a no obligations quote from us today.
Roof Repair useful information
Flat Roof vs. Pitched Roof: Which is Right for Your [...]
Roofing Checklist for Fall & Winter Season With the changing [...]