NYC Window Repair
Affordable NYC Window Repair and Maintenance
You have come to the right place if you are searching for a high quality and experienced Windows contractor in New York. Siding NYC is the most popular and much-loved NYC window renovator and installer. Whether you want to change your old windows and replace them with new ones or want their repair to plug the gaps and to enhance the décor, we can help you in your objective in a reliable and efficient manner.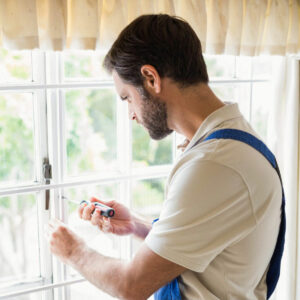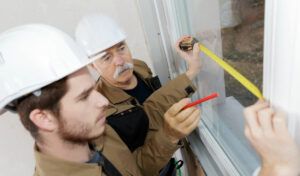 Window treatment to save money on energy bills
With constant use and passage of time, windows can become old and ragged. They can develop cracks and gaps, allowing the warm air inside the home to leak. It means an increase in monthly energy bills. Old, cracked windows also reduce the visual appeal of your home. As one of the leading NYC window renovators, we can carry out window treatment in your home to not only make your windows more beautiful and visually appealing but also to plug all the cracks and gaps to lower your monthly energy bills.
Improve the décor at the most affordable prices
One of the advantages of working with the leader is that you get the highest quality work done at competitive prices. Window renovation in New York can be a costly exercise. But when you choose Siding NYC for the work in your home, you can breathe easy about the quality of work as well as the overall cost of the project. We charge very competitive rates for our clients to keep them stress free. Many customers experiment with inexperienced window contractors only to find that they have to pay more for inferior quality work. This is not the case with Siding NYC.
Fully licensed and insured window contractors in NYC
When you need work related to window treatment or replacement done in your home, you want the contractor to be licensed and insured to be away from all kinds of worries. We are not just licensed by the state authorities but also adequately insured to keep our clients free from worries of safety and security. As a homeowner, you can have total peace of mind as we take care of any accident or injuries to workers taking place in your premises.
Wide range of windows to choose from
Siding NYC is one of the most experienced NYC window renovators, having tons of experience in repair and installation of windows in the premises of its clients. We provide comprehensive window treatment services to both residential as well as commercial clients. We can repair all types of windows at very affordable prices. We also provide services for installation of new windows. In addition to wooden windows, we install beautiful and long-lasting vinyl windows in the homes of our clients. Our windows are not just beautiful to look at but also highly functional. They are very energy efficient, helping in keeping the monthly energy bills of our customers low. We provide warranties on craftsmanship also and our customers appreciate the quality of work done by our employees in their premises.